About
Roberts Recycling Ltd
---
Founded by brothers Simon and John Roberts in 2009, Roberts Recycling Ltd has since grown into one of the UK's premier textile recycling companies, processing over 200 tonnes of clothing each month and distributing throughout Europe, Africa and the Middle East.
Older brother Paul has subsequently joined the company, bringing with him a wealth of experience in general waste management, allowing us to expand our service offering to include all types of waste, provided that they meet a required specification.
Our current areas of operation are primarily charity textile recycling, fashion retail textile recycling, school textile recycling and local authority textile recycling. We are, however, not limited to these areas so please feel free to get in touch if you would like to discuss operations not mentioned on this site.
We are based in Huyton, Liverpool in the North West of England and operate a modern, fully tracked fleet of vans. RRLTD staff primarily carry out collections in the North West and North Wales, but we have the capability to service national contracts via a trusted network of independent operators throughout the UK. All of our staff our uniformed, polite and CRB checked as standard.
We are proud that the majority of our recycled clothing is distributed to and reused in countries that are less developed than the UK but take this responsibility seriously, regularly visiting our partners to ensure they are operating under ethical working practices. We are a Living Wage Employer and operate a Climate Positive Workforce.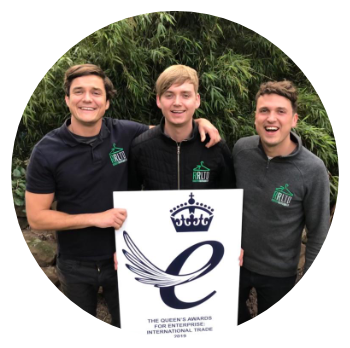 Multi-award winning
UK-wide capabilities
Global distribution network
10+ years experience
If you'd like to discuss how we can help your organisation with textile recycling, please don't hesitate to get in touch!